OUR SERVICES
Starting a new business venture ensures that we provide the best first impression for every client we meet. In Reno Holding fully incorporates contemporary interior design and any renovation acts that accommodate our clients' needs with their utmost importance. Working alongside renowned corporation such as AXA, Velesto, and UKM has put us on a well-rounded pedestal. 
We incorporate state of the art technology and techniques to create numerous services ranging from from 2x4 ceiling, carpentry furniture, construction work, partition wall, plaster ceiling, plumbing and wiring.  We put our heart, sweat and soul into every opportunity that you provide for us. We also offer after-sales support to any who needs our assistance in the forthcoming event that there are any issues that you need to be answered.  
__________________________________________________________________________________________________________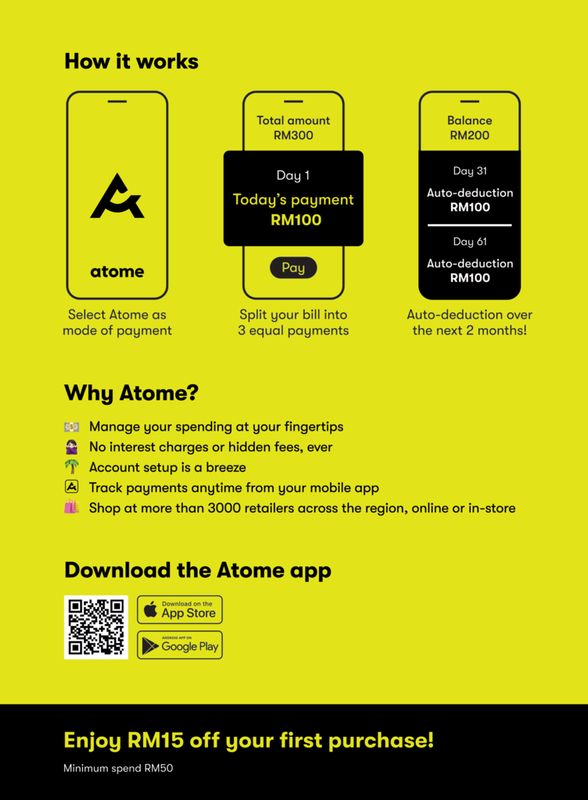 BUY NOW, PAY LATER
Love it. Own it. Pay later. Make payments easier and more affordable with 3x split payments, 0% interest. __________________________________________________________________

If you haven't already, do scan this QR code to install the Atome app. You may fill-up the necessary details for ease of use afterwards. It's a very beautiful and user-friendly app! You'll see cats everywhere, I personally think it's owned by cats and hoomans are the employees 😏

First-time users are entitled for a RM15 off when you complete the purchase via app! *min spend RM50
TAKE FULL CONTROL WITH ATOME APP

DOWNLOAD THE ATOME APP

Get a RM15 voucher (min. spend RM50) to be used on your first purchase by downloading the Atome app. You can download the Atome app on both iOS App Store and Google Play Store.

CHECK BILLS

Check the status of your payment schedule under "Bills" in our app. You'll also be informed when your payment cycle is complete. That's it!
FAQs

Why Atome?
We call this 💪 empowered shopping. You're in control.
💵 Stretch your dollar and manage your spending at your fingertips.
🙅‍♀‍ No interest charges or hidden fees, ever (*Admin fee applies to re-activate suspended accounts)
🌴 Account setup is a breeze
Track payments anytime from your mobile app
🛍️ Shop at 3,000+ retailers across the region, online or in-store

Can I use a debit card using Atome?
Yes, Both debit and credit cards are accepted payment methods for Buy Now, Pay Later on Atome. Making it more easier and affordable for everyone to make installment purchases both online & offline!

Do I need to pay a fee for using Buy Now, Pay Later on Atome?
No. Atome is a free service. There is no hidden charges or interest for using Buy Now, Pay Later provided that you pay all your installments on time.

What are the late payment interest fees?
If you miss an installment payment, you will be charged with an administration fee of RM50 after the second day. If you still didn't manage to pay the installments within 7 days, you will be charged an additional RM25. Plus, your account may be frozen until the outstanding balance has been cleared.

Am I eligible to use Buy Now, Pay Later on Atome?
To be eligible for the Atome service, you must:



- Be aged 18 years and above
- Have a valid Malaysian IC
- Have a valid mobile number registered under your name.
- Own a debit or credit card

Where can I learn more about Atome? For more information on Atome, please visit their website at www.atome.my or click here for their consumer help guide. If you have any further questions regarding their services, please email them at support@atome.my.
{"mode":"full","isActive":false}